MIDDLE SCHOOL » PROJECTS » ISTA Drama Festival | Çevre College – If the aim is to pursue excellence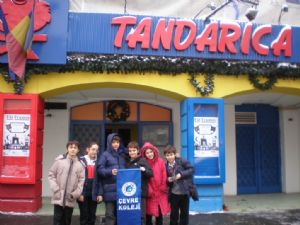 Every year Çevre Primary School students go on a trip to a different European country to attend the International School of Theater Association-ISTA Festival. Theater professionals from all around the world attend these festivals which have different themes to guide the students, introduce, teach and prepare them for the stage and performance. In a matter of three days, the students were able to put together a 30-minute performance. It is incredible to watch the students' confidence thriving and glowing. Without much difficulty they are able to mingle and interact with other students very comfortably.
Çevre primary school will continue to attend these festivals due to their great benefit for their academic and personal development.