HIGH SCHOOL » PROJECTS » MUN - Model United Nations | Çevre College – If the aim is to pursue excellence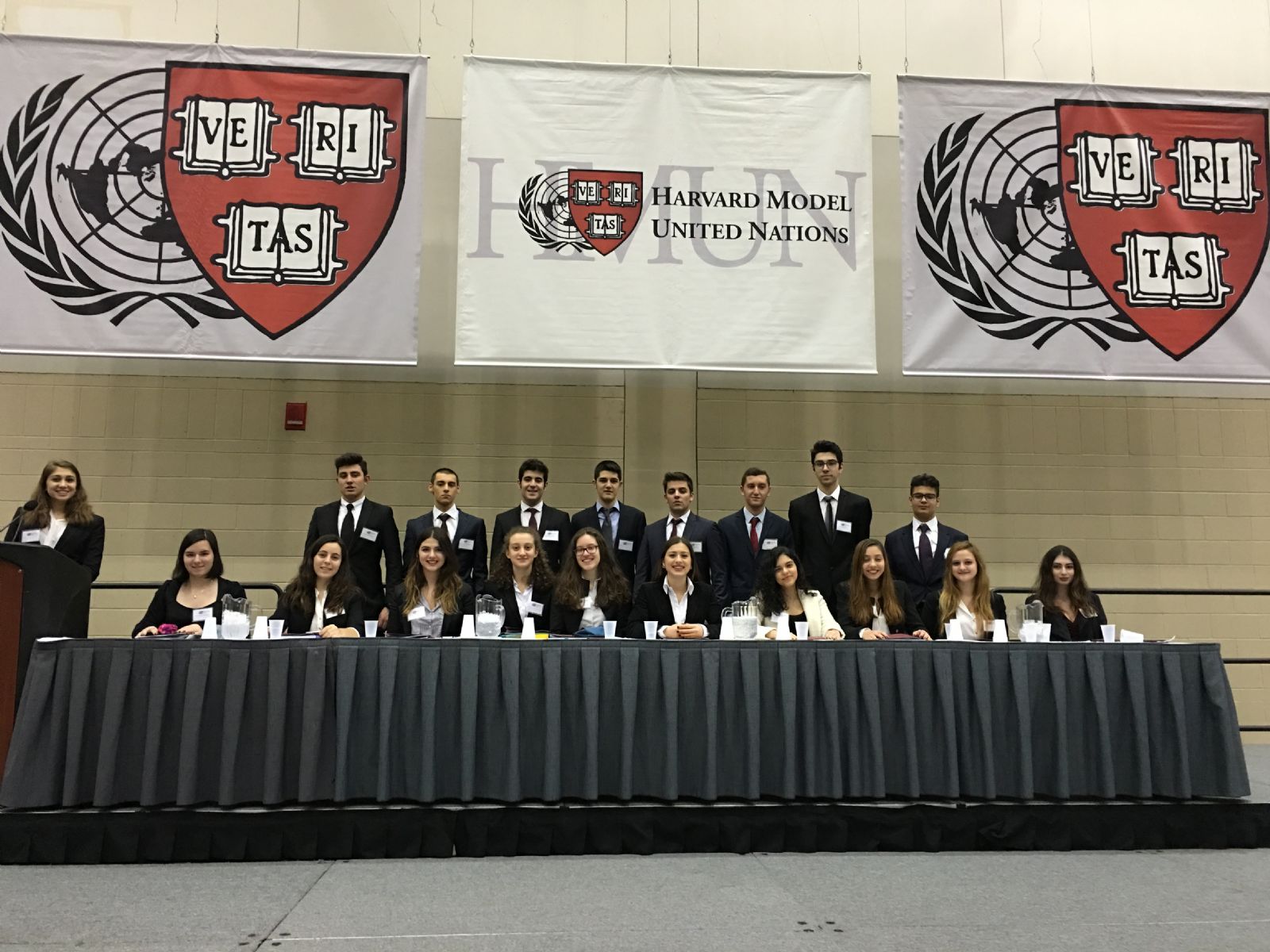 MUN, Model United Nations, is a conference which high school and university students attend as delegates representing a country other than their own nationality. Throughout the conference the students engage in debates over the assigned social and political issues in their committees and workshops and try to come up solutions through resolution papers. Çevre College MUN students improve their self-confidence, skills of making speech to public and having empathy of different nations in this prestigious conference.
Our school's MUN Club students regularly attend the Harvard MUN Conferences (America) each year and the SAIMUN(Ireland) and Haarlem MUN Conferences (Holland) alternately.