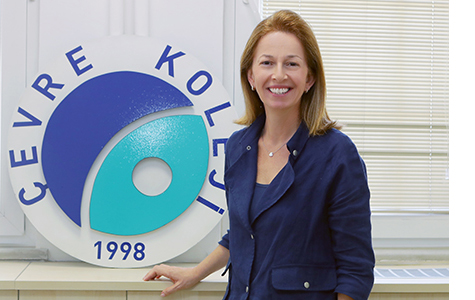 Elif Bayraktaroğlu'nun öz geçmişini görüntülemek için tıklayınız.
During primary school, which is the first stage of the basic education process, we aim to strengthen them with our modern, qualified and principled educational programs while our children take their first steps towards social life.
During this particular process focusing on academic achievements, social skills and emotional development, we will accompany each of our students to allow them to recognize and understand themselves, their society and the world.
As Çevre College, in addition to our efforts to raise happy, healthy, respectful, caring and sensitive individuals, it is our deepest desire to be able to raise generations who have "free ideas, free conscience and free wisdom" in the footsteps of our beloved Atatürk.
Hope to meet at the Çevre College, which is firmly pursuing excellence…
Sincerely.
Elif BAYRAKTAROĞLU
İlkokul Müdürü
ebayraktaroglu@cevrekoleji.k12.tr