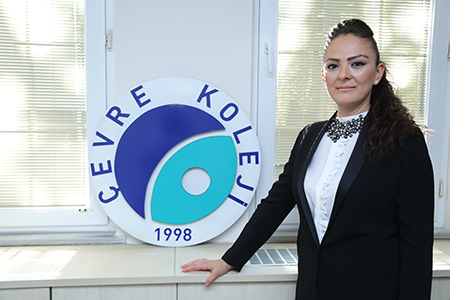 Sevim Dalgıç Gül'ün özgeçmişini görüntülemek için tıklayınız.
Dear Parents,
The pre-school period is a period where our children's perception is open and their personality development is importantly completed.It is a fact that the quality of education given to the child at an early age is highly important.Preschool education is the main step of a healthy future.
The Çevre College Kindergarten's 'Creative games and multiple intelligence Theory at the highest level with the 'Learning While Doing' philosophy foreign language development gives a long lasting and strong contribution.In our school ,students will have the chance of a rich English Programme as well as social activities through our branch lessons; music, percussion, English music, computer, visual arts, swimming, P.E, chess and club activities; ballet, dance, gymnastics and piano.
Our priority is to provide a happy and safe environment for our children while they learn with the latest technology that is specially prepared for them at our school.For this reason,our highly educated and experienced academic staff embraces our children with love and affection everyday.
Çevre College Kindergarten's goal is to raise children loyal to Ataturk's Principles and Reforms,happy,successful,self-confident,sophisticated,who express themselves well,has high sense of responsibility,has ability to solve problems easily,sensitive to its environment and has a strong personality.While reaching these goals,the principle of our school is to have a loving and understanding educational approach without demotivating them.
When you visit our school to get to know us better , we would be happy to meet you and be honoured to have you as a part of our family.
Sincerely,
Sevim Dalgıç Gül
Ataşehir Kindergarten Principle
sgul@cevrekoleji.k12.tr