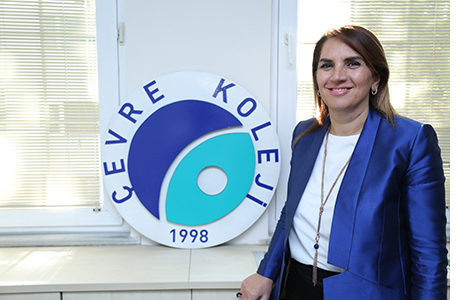 Şebnem Gönen'in özgeçmişini görüntülemek için tıklayınız.
Greetings,
It is a great honour and pleasure for me to be a member of Çevre Family who has the mission and responsibility to educate modern and universal young people by cherishing Atatürk's principles.
Within a vision of pursuing excellence, we will go on educating our students as individuals who have universal values, skills and competence by considering their individual differences.
Taking into consideration our student profile, our academic staff will follow a curriculum which is supported full technological equipments, scientific methods and techniques.
I wish our parents and students a very successful and healthy Academic Year.